What Is 'Air Gap' and What's In It for the ISV?
Tracie Stamm
• 2021-12-04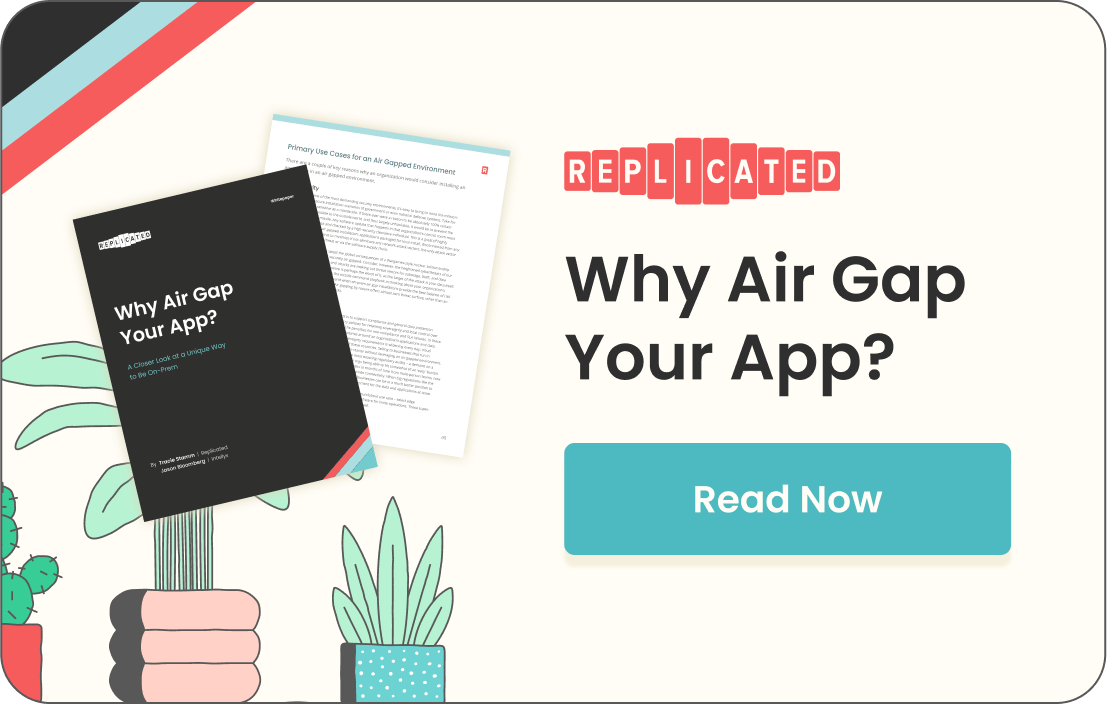 Download for free today!
A Closer Look at a Unique Way to be On-Prem
As cloud-native software vendors, you've long been extolling the virtues of container-based apps and DevOps methodologies like CI/CD. Think speed, automation. Cloud-native can be a 'win' for any organization looking to be agile and responsive. But what about the data that underlies every app and microservice? Is it secure? Is it private? Who else has visibility to it, or broader access even? These very questions are leading organizations in some verticals — even some application owners within others — to reconsider running where they can better serve their data's privacy and sovereignty needs.
One such environment for this is air gap — a data center (the customer's or their own virtual private cloud run by an MSP) that is totally disconnected from the internet. This may conjure up for you images of banks and government agencies that have an obvious need for robust data security. But don't overlook organizations in other verticals. Heightened regulations around user or customer privacy have cropped up in recent years — General Data Protection Regulation (GDPR) the flagship among these — where any organization handling sensitive user data like personally identifying information (PII) or personal health information (PHI). Names, email addresses, phone numbers. Do you serve customers that handle data like this? If so, data security is likely to be a key requirement. And for some of these organizations — and even select applications — may best serve their data security requirements by running those apps in an air gapped environment.
Are you prepared to deliver your apps to such an environment as a software vendor? This is no small corner of your total addressable market, so it's likely a worthwhile consideration. In the recent study "The State of On-Prem" by Dimensional Research (and commissioned by Replicated), data show that customer demand for on-premises software is almost equally as high as for public and private cloud options — and that more than one-third of customers surveyed wanted to procure air gap software.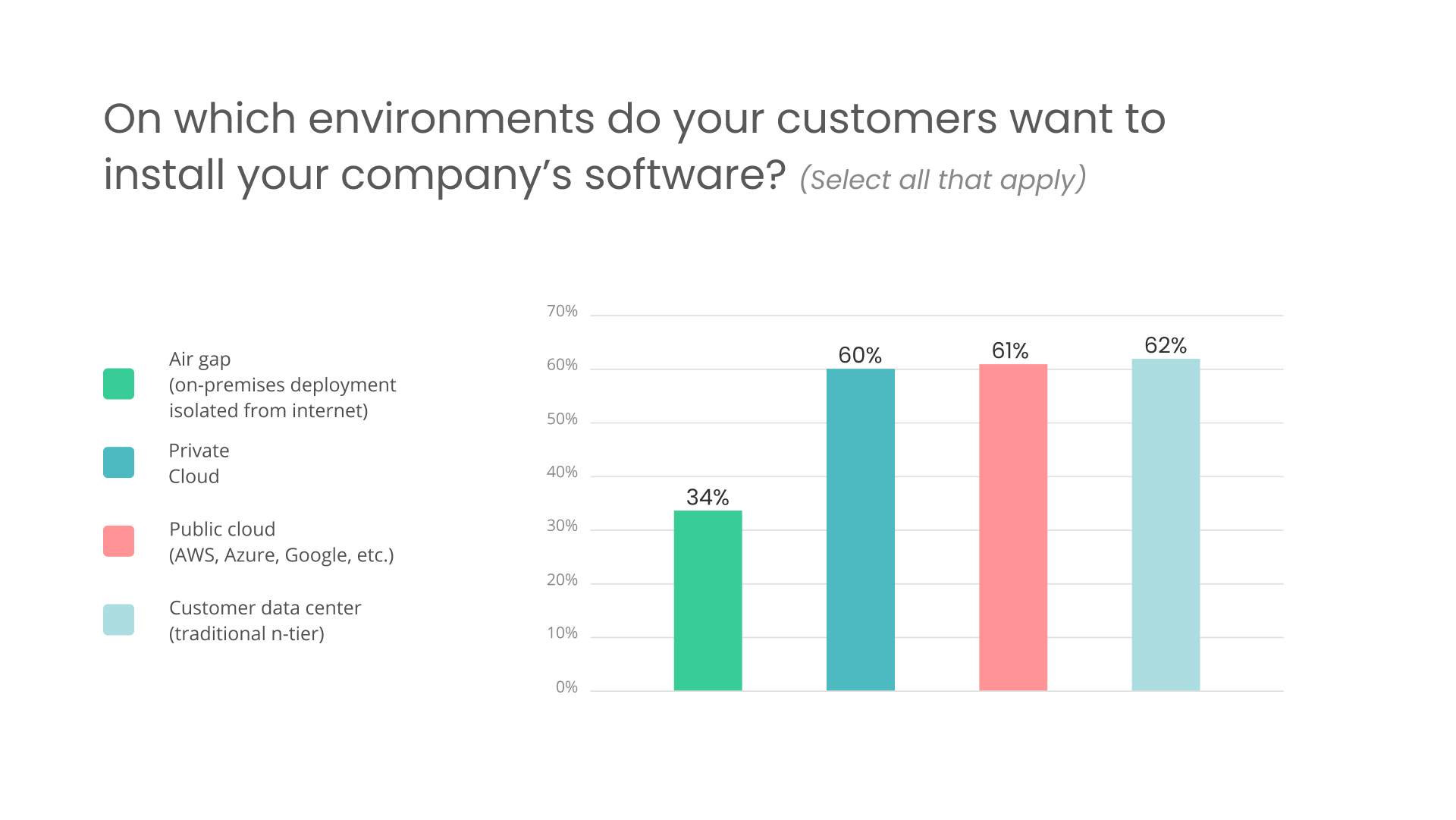 Source: The State of On-Prem, 2021.
The Replicated platform for Kubernetes app delivery and management lends itself nicely to the air gapped environment. Replicated already helps ISVs get their cloud-native Kubernetes apps into customer-controlled environments. Air gapped environments are a specialized kind of 'on-prem,' and our capability to support air gap is well supported. For a solid primer on the air gap space, its use cases, and how ISVs can widen their total addressable markets by serving air gap, check out our new whitepaper, "Why Air Gap Your App?"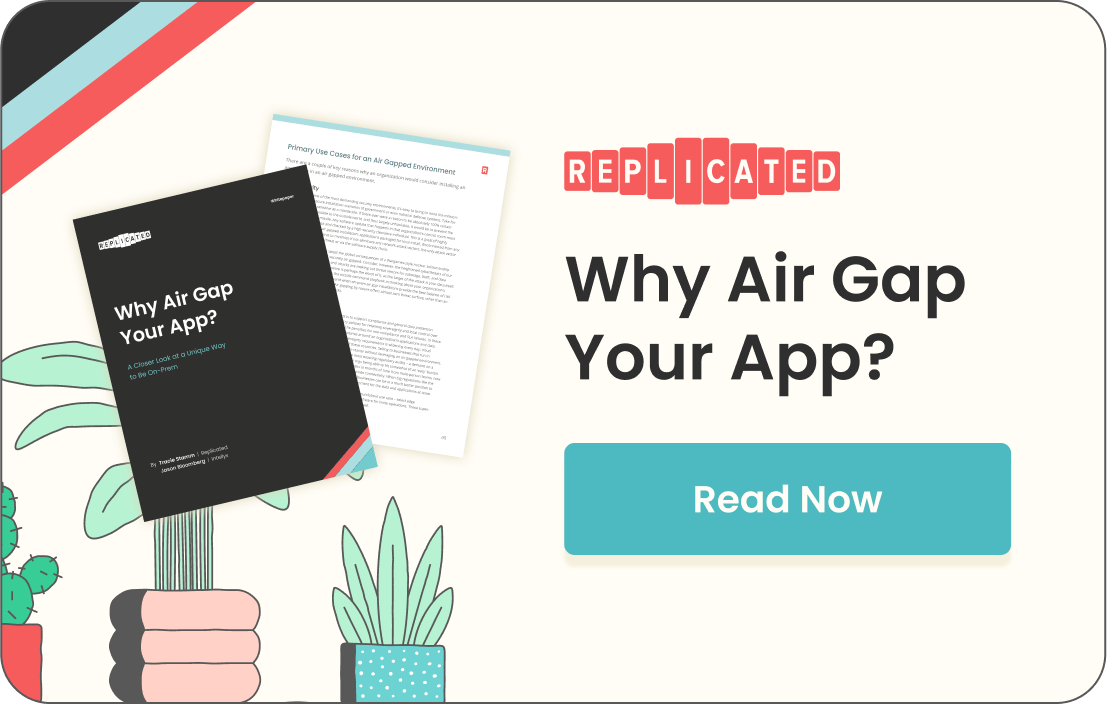 And for deeper learning, including documentation and video how-to, check out these additional resources: